Lawyer
Shari Boisvert
University of Calgary LL.B. 1993
University of Lethbridge B.Ed. with Great Distinction 1987
University of Lethbridge B.A. with Distinction 1987
Cindy Schnirer
Senior Real Estate Conveyancer / Paralegal
cindy@boisvertlaw.com
Cindy has more than 17 years of experience as a legal secretary, primarily handling real estate transactions.  She works closely with the clients, realtors and bankers.  She has 15 years of previous banking experience, which compliments her role at our office. 
Sadie Boman
Legal Assistant | Paralegal
sadie@boisvertlaw.com
Sadie Johnson graduated from Robertson College and obtained a certificate as a Legal Assistant. After she completed her practicum at Boisvert Law Group, she was hired as a full-time legal secretary. Sadie heads our Estate department.  She is also trained in real estate, wills, and supports our corporate department. Outside of work, Sadie enjoys camping, fishing, and reading.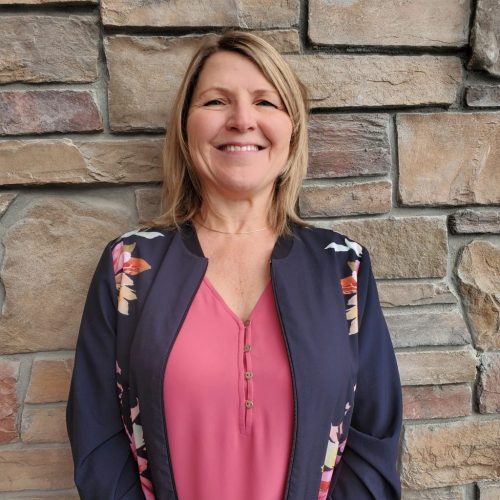 Sharon Anderson
Legal Secratary
sharon@boisvertlaw.com
Sharon has many business contacts and friends that she has made during her 25 plus years residing in Edson.  Her expertise in administration and customer service in the banking industry for over 15 years is an invaluable asset to our firm. Sharon is in charge of our Wills department. She also assists with real estate, corporate files, and estates.  Outside of work, Sharon enjoys spending time with her friends and family camping, quadding and boating.
Kayla Johnson
Legal Secretary 
kayla@boisvertlaw.com
Kayla brings a wealth of administrative experience as she has worked in administration with the RCMP detachment services, the  Grande Yellowhead Public School Division, in addition to working in administration for various small businesses for over 7 years.  Kayla enjoys spending time with my family, reading, baking, hiking, and running.
Heather Carroll
Receptionist | Legal Assistant
As one of the newest members of our team, Heather brings over 10 years of administrative experience to the firm. Her strong verbal and written communication skills contribute greatly to our ongoing success. Heather can be found answering the phones or greeting clients in Reception. She assists colleagues in the Real Estate and Wills departments. When not at work she enjoys volunteering as a First Responder in the community and spending quality time with her family.
Danielle Pedneault
Student
reception@boisvertlaw.com
Danielle is a high school student studying in Edson.  Not only does Danielle excel in her academic studies, she is also proficient at playing the piano.  She enjoys reading and crocheting in her spare time.
Danielle assists our office by performing administrative duties, maintaining our law library, filing documents, and performing reception duties.